Our TIES (Teens in Emergency Services) Division is a youth public safety program for high school aged students ages 14- through graduation who are interested in careers in health and pre-med, public safety and law enforcement, or community service and government. As a member they attend monthly meetings where we complete training and learn about different local agencies as well as volunteer during community events during the year.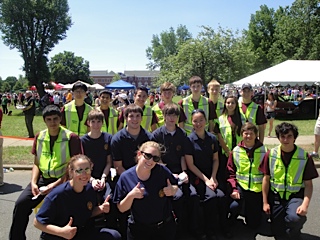 Here is a list of some events that TIES Assist with:
Memorial Day Run
Fourth of July Parade and Fireworks
Street Fairs
RHS Football games
Cabbage Night
Downtown for the Holidays
All of our members are trained in CPR and AED and First Aid and we also include training on equipment and vehicles from our Special Operations and EMS Division. The TIES members are allowed to participate in nearly every aspect of our department and are encouraged to learn as much as possible from the members they meet. While becoming an EMT or joining Special Operations when you graduate is highly encouraged, it is not a requirement.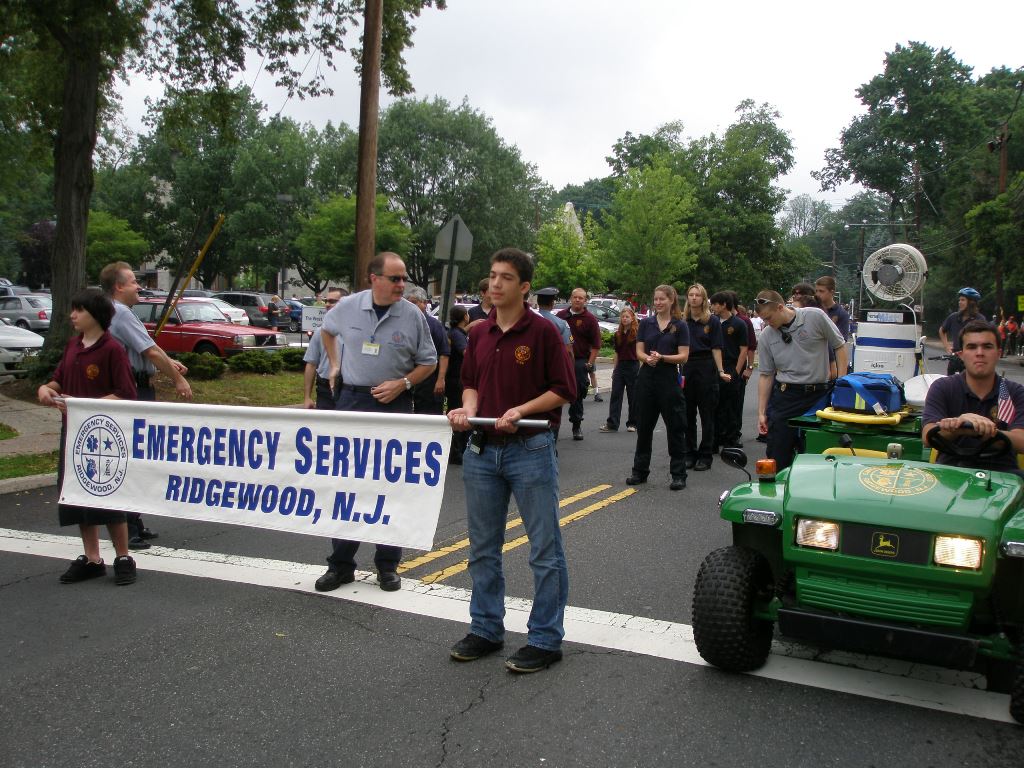 TIES provides a means for young members to learn specialized emergency equipment, gain communication and leadership skills, and develop professional connections with other members that have various careers in and out of Public Safety. Some of the activities, demonstration, and presentations are:

Ridgewood Fire Department HQ tour with vehicle extrication demonstration
Police Department Headquarters Tour and DUI Demonstration
Bergen County Police Bomb Squad
Bergen County Police SWAT Team
Ramapo Search and Rescue Dog Association
Hospital Paramedics
Hackensack University Medical Center Medevac Landing and presentation
Bergen County Jail Tour and Presentation
Bergen County Fire Academy Facility Tour and demonstration
Bergen County Medical Examiner's Facility Tour and presentation
Bergen County Communications and Dispatch Center
We hold monthly meetings on the Third Wednesday of the month from 7p to 9p. Most of our meetings are held at our headquarters at 33 Douglas Place and our presenters come and perform their demonstrations here, while some months we might go and tour a local facility. Our program runs primarily from September to June. Many of our past TIES members have gone on to successful careers to become nurses, athletic trainers, fire fighters, police officers, government officials, public health administrators, and doctors.
Prospective Members
As a volunteer organization, RES is always looking for those who would love to serve their community. If you are interested in becoming a part of our family, a tour of our facility is highly recommended and can be scheduled through TIES Captain Corrine Scarpa by calling (201)670-5589 or by emailing us at membership@ridgewood911.org.